Titanic Hotel Belfast
Harland & Wolff Headquarters and Drawing Offices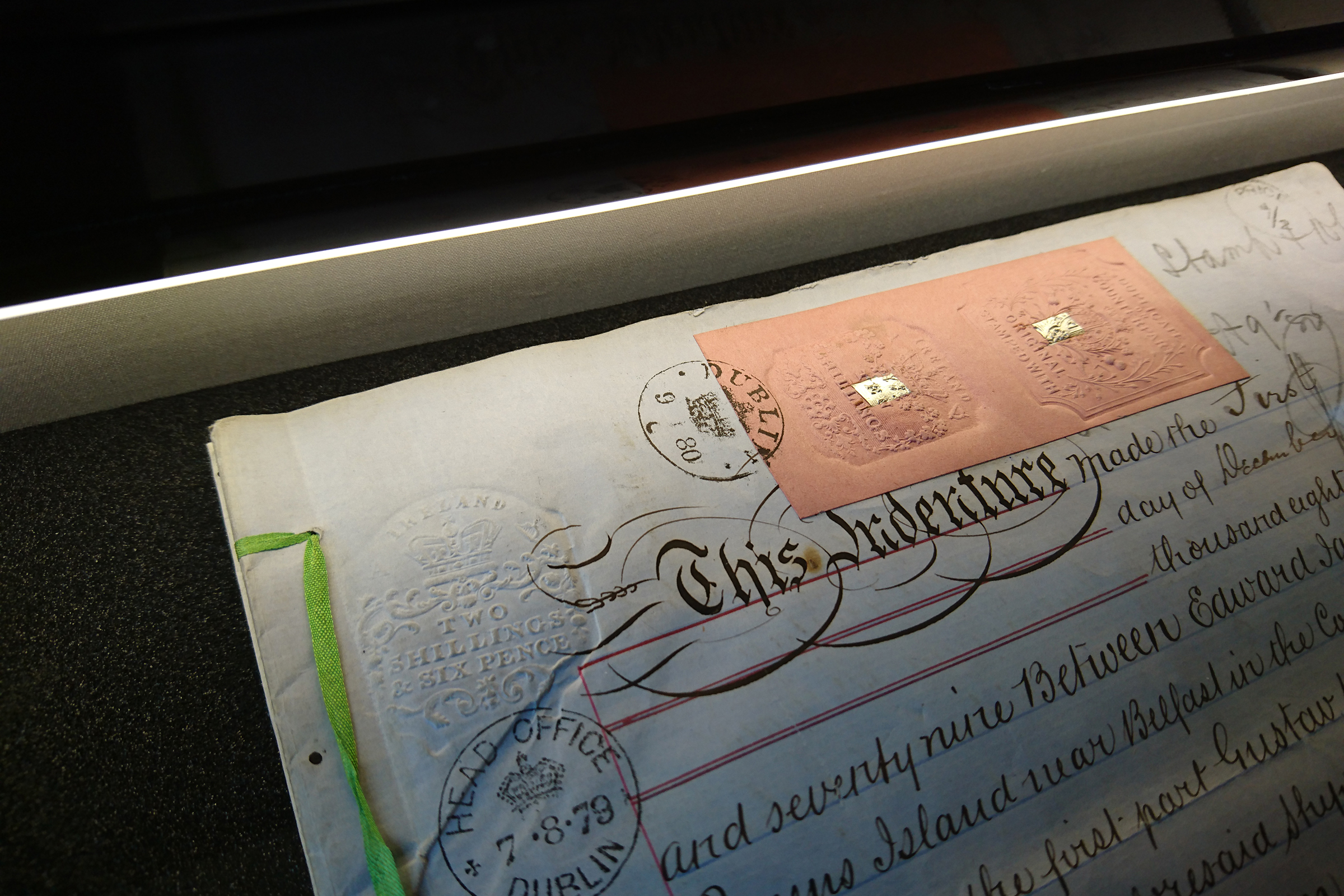 Light-touch interpretation brings the historic origins of this unique building into a new era
A landmark building in Belfast's Titanic Quarter, Harland & Wolff's former Headquarters and Drawing Offices has been transformed, through sensitive restoration, subtle interpretation and contemporary design, into a luxurious hotel with a unique past and a hard-wired connection to the famous ocean liner.
For over a century, this Grade B+ listed building was the home of one of the world's greatest shipbuilders and it stands as a beacon of Belfast's maritime heritage. Now it is home to Titanic Hotel Belfast.
Interpretation with a lightness of touch is interwoven throughout the hotel's interior design scheme, where subtle and surprising encounters with the past have been designed to enhance the guest experience.
Tandem's involvement with this project began with the original Heritage Lottery Fund (HLF) application in 2014 when we collaborated with Titanic Foundation Limited (TFL) to formulate a fitting creative approach and had a crucial input into the budget for interpretation.
Once HLF's Heritage Enterprise grant was received, we worked closely with TFL, Titanic Quarter (TQ) and a team of specialists to plan an interpretive approach suitable for the hotel setting.
Here was a story that could not be told elsewhere so defining the unique sense of place was vital to the success of the project. Authentic features and details of the building were enhanced and given a platform to speak for themselves. Irreplaceable artefacts are displayed in cabinets that are integrated into the interior design scheme. Artistic installations reflect the influence of the people who built Harland & Wolff's reputation and draw out the building's wider story.
To bring the full story together we developed a temporary exhibition, to be used by the hotel for special heritage events, and a souvenir book – both complementing and building on the narratives initiated by the interpretive installations.
A sympathetic balance of narrative, authentic material and contemporary design blend seamlessly for a unique guest experience.